Weedsport Cancels ESS Legends Reunion Amid COVID-19 Restriction Extensions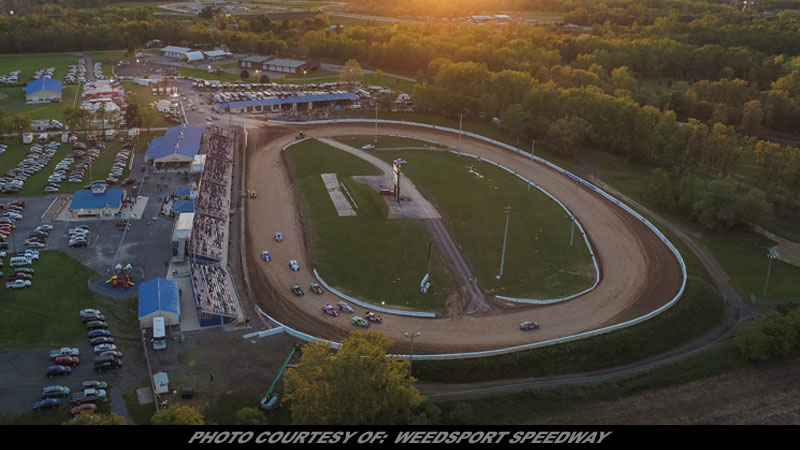 Story BY: DAN KAPUSCINSKI / WEEDSPORT SPEEDWAY – WEEDSPORT, NY – COVID-19 travel restrictions as well as the extension of New York State Executive Orders disallowing spectators at racing facilities, has forced Weedsport Speedway to cancel the ESS Legends Reunion, which was scheduled for Sunday, August 9.
The Empire Super Sprints Hall of Fame induction associated with the event will be postponed until 2021.
"The ESS Legends Reunion has been a staple for several seasons now, and it is unfortunate we will have to wait until 2021 to see the next edition," said Weedsport Speedway promoter, Jimmy Phelps. "With the extension of New York State's Executive Orders, this is our only option."
Ticket and camping refunds will be issued for the ESS Legends Reunion.
Refunds will be automatically issued to the original form of payment for those who purchased within 90 days of the event. Tickets or camping purchased more than 90 days prior to the event will be issued and mailed a refund check.
With this latest cancelation, Weedsport Speedway's next scheduled event will be Cavalcade Cup Weekend on September 11-12, featuring two days of Modified action, including the Super DIRTcar Series Big Block Modifieds on September 12. The ESS Sprint Cars, CNY Mod Lites, DIRTcar Pro Stocks and RUSH Late Models are also scheduled during this blockbuster weekend.