RPW Column: "Holy $#!@ Man…That Ain't Suppose To Happen;" "Mad Max" Defeats "SuperMatt" For OktoberFAST Glory At The Port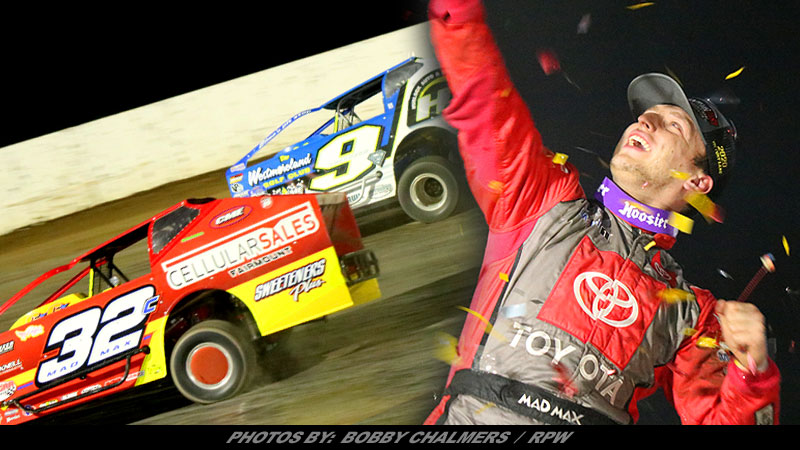 RPW Exclusive By: BOBBY CHALMERS / RPW – WEEDSPORT, NY – "Pass Matt Sheppard at Weedsport? Holy $#!@ man…that ain't suppose to happen."
That's an exact quote from Max McLaughlin as he reflected on fulfilling a lifelong dream. Sunday night, he past several heavy hitters in Modified racing, including the guy who put his car together, Matt Sheppard, and came away with his first Super DIRTcar Series win to conclude OktoberFAST at the Weedsport Speedway.
Once a regular in the Modified world, McLaughlin never tasted the fruits of victory on the Super DIRTcar Series tour. He had finished second on multiple occasions but never made it to the top.
He's since moved on to be a regular in the NASCAR world but the desire to get a victory on the series never left.
"I was a full-time dirt racer and I left to go asphalt racing, but to come back here for like only my sixth dirt race this year, and to pass Matt at this track, that's the top," McLaughlin said. "I still can't believe it."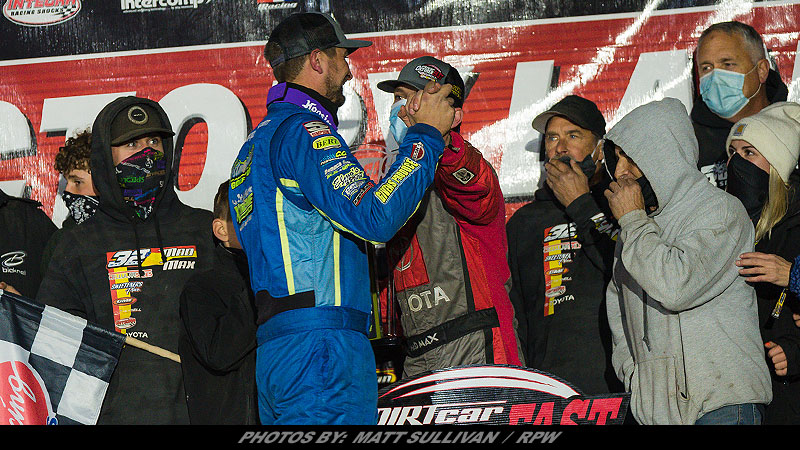 McLaughlin is not one to hold back his emotions and as the laps began to wean, he felt them coming to the surface.
"I saw them give me a gap with about five to go and I was crying inside my helmet," he said. "It's awesome that my first win came here at Weedsport. Al Heinke (owner of the facility) is the reason I'm here today."
Back a few years ago, it was Heinke who gave Max a shot to race one of his team's Big Block Modifieds in a few races.  The rest, as they say, is history.
"Al gave me the opportunity when I was out of money and couldn't afford to race anymore," he said. "He kept me here and gave me the opportunity to be a professional race car driver. This is the day we've been waiting for…for a damn long time."
From the beginning of the night, McLaughlin knew he had a car that could compete for the victory. However, he didn't know if it was realistic as Sheppard drew the pole. McLaughlin started seventh and had to work through the field to get in contention.
"I knew in the heat race that we were pretty good," he said. "I didn't know if Matt was a little better. He was in a really good heat too so I knew we had a good car, just didn't know how good."
The answer was pretty damn good. Max began battling with the likes of Pat Ward, Larry Wight, Brett Hearn and Mat Williamson before he could get a shot at Sheppard.
"I felt like we had a top two car, but faded a bit in the middle of the race," he said. "The top groove went a way a little bit but I seemed to find something."
That something was in turns three and four, and it became very valuable to Max.
"When I found the top in three and four, I said to myself that I was going to keep it for later," he said. "Everyone else was running the bottom and I didn't want to burn it up."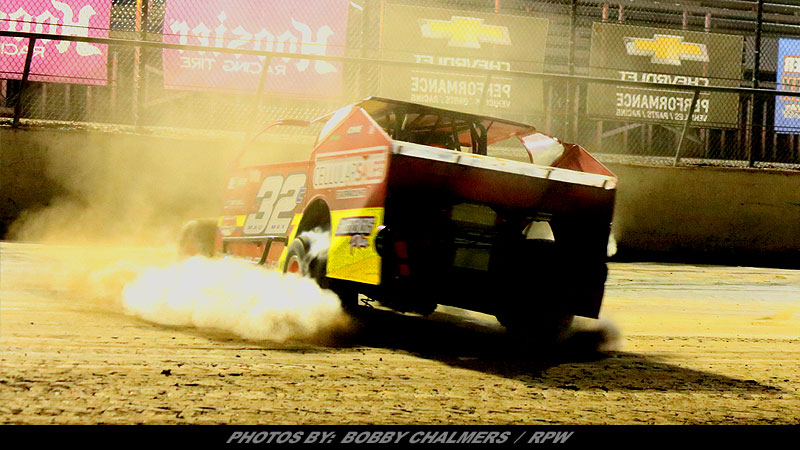 That's when McLaughlin started to make his way forward if he wanted any shot at the win.
"I made my way to second on the bottom and then saw my opportunity to get by Matt and went for it," he said. "It paid off but I was scared when I saw that late caution come out."
That caution put Sheppard right to Max's outside for the restart. Is there a way to get ready to have the restart of your life against one of the best in the sport?
"I don't know if you can prepare yourself for a restart next to Matt Sheppard with only a handful of laps to go," he said. "I'm not sure how we did it but we were able to get it done and man, this is so cool."
Once he had taken the checkered flag, done several celebratory donuts on the frontstretch and driven up to victory hill at the Port, that's when McLaughlin really got to reflect on what he had been able to accomplish.
"It's been on my bucket list to win one of these races," he said. "I've been second probably like 20 times and never won one. I've won a Triple 30 and a Future's race at Oswego during Super DIRT Week and I think we've done everything except win a series race. Now I can say we've finally gotten it done."