Jack Lehner, Jessey Mueller & Rocky Warner Set To Take On DIRTcar OktoberFAST Events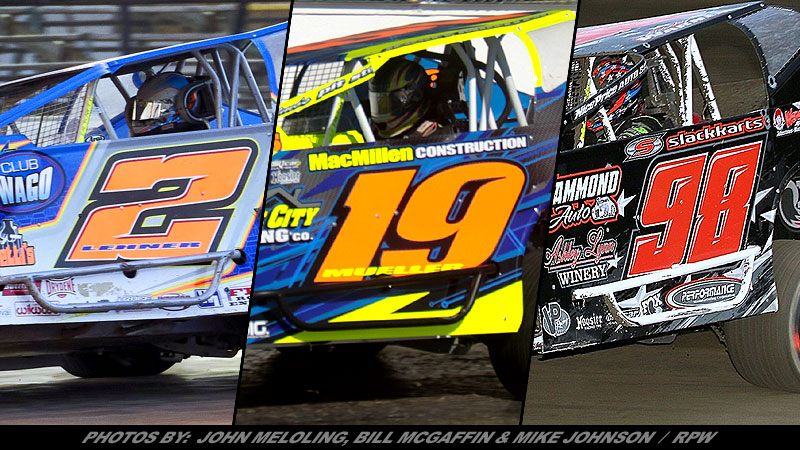 Story By: DIRTCAR – WEEDSPORT, NY – A trio of DIRTcar Big Block Modified racers, Jack Lehner, Jessey Mueller and Rocky Warner, have pledged their support to the six race OktoberFAST event coming up October 6th-11th.
Lehner, affectionately known as the Ginja Ninja, is primed for all six nights of action.  Can he pick up his first career Super DIRTcar Series Big Block Modified win?
You know what time it is! It's Mueller Time! Jessey Mueller and his team are set to take on six nights, starting at the Albany-Saratoga Speedway.  In addition to the Big Block events, the Chestertown, NY driver will also enter all three 358-Modified events scheduled, making NINE Modified races in six days!
It's official that there will be a Flyin' Squirrel sighting.  Rocky Warner has signed on for all six Big Block Modified events, driving for the Jason Simmons Racing team.  OktoberFAST will finish on Sunday, October 11th at the Weedsport Speedway.