RPW Feature: Could Mat Williamson's 'Super Team' Enjoy Success During DIRTcar's OktoberFAST?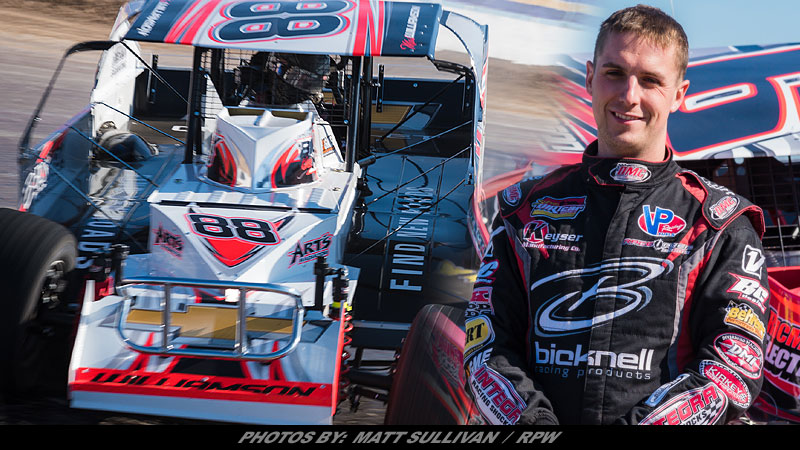 RPW Feature By: BOBBY CHALMERS / RPW – ST. CATHARINES, ONT – Mat Williamson won't get a shot at defending his Super DIRT Week Big Block Modified Championship in 2020. That will have to wait until next year.
However, that's just fine with the reigning Super DIRTcar Series title holder. He's just thankful he can race in the United States and try to collect as many DIRTcar OktoberFAST checkered flags as he can.
Due to the COVID-19 pandemic that has thrown the 2020 racing season into total disarray, the United States / Canadian border has been closed nearly the entire calendar year so far. However, due to a very successful 2019 where the St. Catharines, ONT driver earned the nickname "Big Money Mat," he's been able to race in the states this year.
"I was able to cross on a B1 Visa," Williamson said. "This visa applies to athletes that are awarded prize money and pay taxes on that prize money. It's a complicated situation but basically, racing is my business and we won enough money last year that I paid taxes on my winnings."
Williamson has been able to race in the states several times this season, but had to make sure all of his ducks were in a row before crossing the border.
"It's been a tough summer," he said. "You have to plan out when you can come over, when you can go home and try to make the best of it both ways."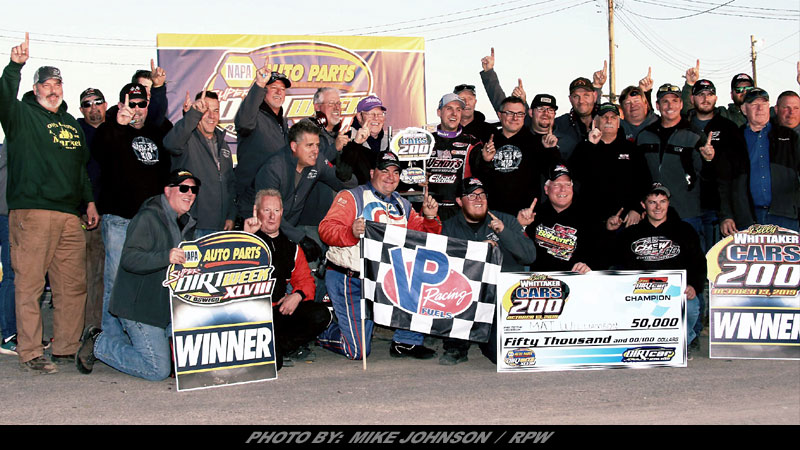 When he heads home, there are still a lot of precautions that Mat has to take before getting back to his normal everyday life.
"Because I'm crossing for business purposes, I don't technically have to quarantine," he said. "However, I have been quarantining until I get my tests. I get tested as soon as possible. I go to the hospital right away. They have a program where you can get tested and have the results back within 24 hours so I take all the necessary steps to wait until I get word that I'm okay. Then it's back to racing."
Looking ahead to this week, Williamson will be one of many drivers pulling double duty, competing in all six Big Block Modified events while also tackling the three 358-Modified races. He'll compete in the Buzz Chew Racing #88 on the Big Block side while running the #6 Small Block owned by Pete Cocco, Paul Wendt and Dave Wood.
When word came down that he couldn't defend his DIRT Week championship, he wasn't really surprised given the current state of the world.
"I kind of expected it," he said. "Not having the event probably made it a little easier than if they had tried to race with the logistics for everyone and not being able to have people from over the border. For us, not being able to have some of the crew that was monumental for us winning wouldn't be able to be there this year so it was kind of a good thing."
Not only that, many of the racers who fill out the fields at Super DIRT Week come from Canada.
"It wouldn't have been the same without all the Canadian competitors," he said. "Not to mention all the great Canadian fans, so I think with this six-night deal, I think DIRTcar is making the best of the situation they were presented."
Now, he has OktoberFAST to look forward to…six races at tracks that Williamson has been successful at in the past. Is he amped up for the event?
"Oh, big time, big time excited," he said. "I came over on Monday morning (October 5th) and won't be heading home until the weekend after Eastern States at Orange County. It'll be tough to be away from family and my girlfriend for so long but I'm excited we get to come over and run 13 races (including the Short Track Super Series at Port Royal and ESW). If we can get them all in, it's a way to turn around a really crappy season."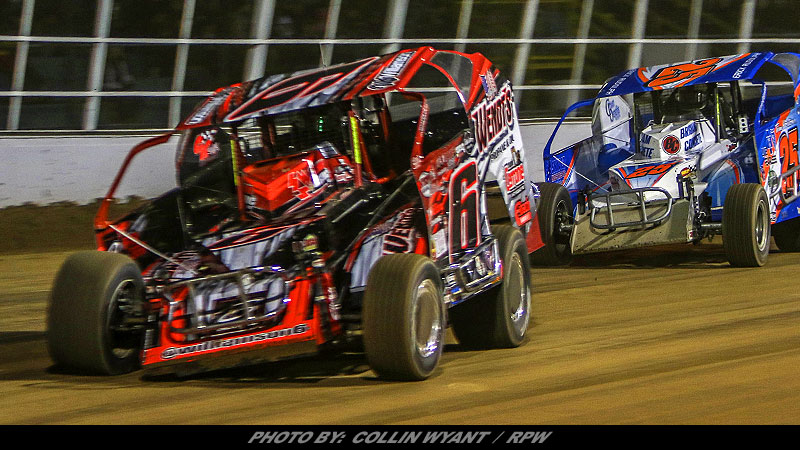 Now, being away from the two race shops for a good portion of the OktoberFAST swing, what type of preparations does Williamson's program have to make to be ready?
"The Buzz Chew team was an extremely huge part of why I won the Super DIRTcar Series in 2019," he said. "We won as a team and the preparation that Spot (Crew Chief Ron Ste-Marie) puts into the racecars is second-to-none and that goes along with the trailer."
What type of stuff do they need to take?
"We'll have two cars ready to go for those events," he said. "There's too much to name but Spot has every part you could imagine in that trailer, and probably two of them. That'll help out the Small Block program as well. Anything they need that they don't have in their trailer I'm sure Spot will have."
With the different races that Williamson has run, but in Canada and in the United States, including events at places like Albany-Saratoga and Can-Am, does he fee like he's got an advantage over guys who only have a handful of starts?
"Possibly," he said. "I don't how many races I've gotten to run at this point in the year, but it is a huge advantage when you get to race. We've got notes for Albany this year…some that are good and some that we now know not to do."
Does Williamson like starting the six-race swing at the Malta, NY oval?
"Malta is probably the best place they could start OktoberFAST at," he said. "It's racy and typically the best car's going to win. However, we have good notes for most of the tracks and we're excited."
While not one of the tracks on the schedule is a 'home track' for Williamson, he's ready to see how well he can do each night.
"I'm really excited for Albany," he said. "That place is fun. We won there once this year and we came from 16th I believe to do so. Hopefully we can start things off with a win and then Utica's next. We've won there before too and honestly, I wanna sweep the week but that's obviously a very, very tall task. It's extremely tough to win these races and we're just going to try our best."
While Mat understands it may be tough, he does want to win as much as possible. He'd like to get a victory or two in both divisions, but knows to do so, everything has to go right.
"We're called the Super Team with everyone involved," Williamson said with a laugh. "I think we're going to find out what we're made of this week."