RPW Feature: Justin Haers Is Ready To Have Some Fun During DIRTcar's OktoberFAST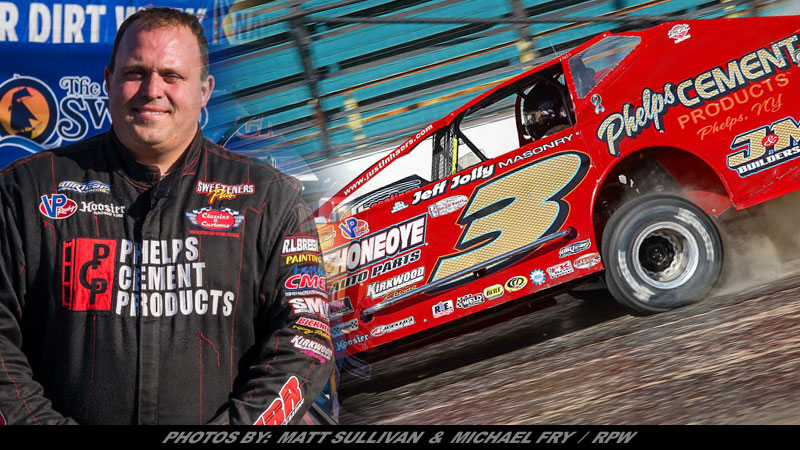 RPW Feature By: BOBBY CHALMERS / RPW – PHELPS, NY – For Justin Haers, DIRTcar's OktoberFAST will be all about having fun. Even with his eye on the prize, he knows to be realistic.
Haers, a businessman from Phelps, NY, has entered all six of the Big Block Modified events this week as well as the three 358-Modified shows. That will keep him extremely busy, running nine races in six nights, but he's keeping things in perspective.
"We're going to take things one race at a time," Haers said. "Whatever cards we're dealt we'll take but with only one car for each class, we plan to just see how things go.
Even though Super DIRT Week has been cancelled, Haers understands a six night swing of events at different tracks has the same feel, especially when it comes to preparation.
"Obviously there's a lot of prep that goes into this week," he said. "You have to get things in order with all of your cars for sure, but you can't forget your spare parts, your fuel, make sure you have all your tires ready and whatever else you need. You need to have our stuff together, in all actuality, just freshened up and ready to race."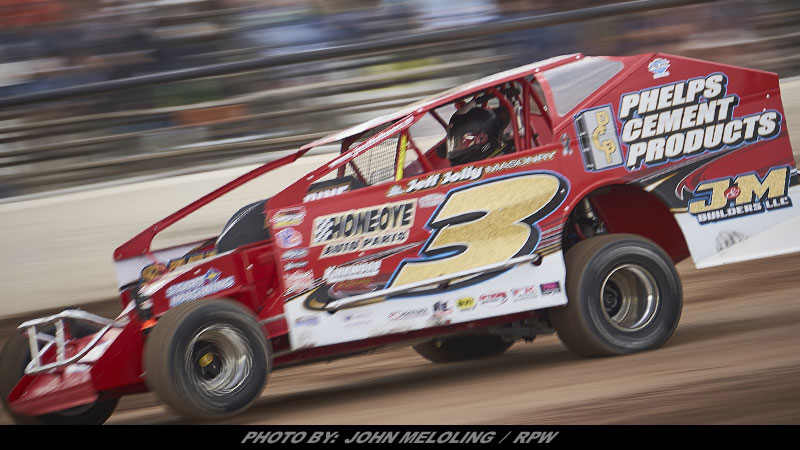 With everything going on due to the pandemic, Haers was not surprised that DIRT Week at Oswego was postponed for 2020, just as nearly the entire Super DIRTcar Series schedule and many weekly tracks.
"I knew it had to be coming with New York State helping out with some of the funding for the event," he said. "However, I'm really excited they developed this six race program because we haven't been able to run much and this will be great exposure for our sponsors."
The last event Justin ran, incidentally, is one that has a very close spot in his heart. That race was the second annual memorial for his father, Gerald, at the Land of Legends Raceway and he came home in seventh. The elder Haers, who past away last year, was extremely instrumental in the family's racing activity but really just had a big heart.
The Gerald Haers Memorial paid $6,000-to win, captured by Chris Hile, but paid very generously throughout the field. In fact, racers got $500 to take the green with 20th place finisher James Sweeting picking up $1,000. Justin himself only picked up an additional $450 for seventh. This was by design, as this is the way his father would have wanted it.
"That's just the way my dad was," he said. "He would have wanted even the guy who may have not had the best of nights to still be able to walk out of the track with a good bit of money. That also goes to promoter Paul Cole too because Paul wanted to do the same type of format. With all the lap money and other awards, it was a night I'm sure dad would have been proud of."
With this season being one of unpredictability, Haers hasn't been able to get as much racing in as he normally would in 2020. That has led the journeyman driver to stay close to home, among other things.
"Since racing in Florida in February, COVID hit and everything's been crazy so we've just been pretty much running Canandaigua," he said. "We've only run about 13 or so times. It's been a weird year and with all this going on I haven't really gotten the seat time I've wanted. Couple that with busy times at work and my family, who are first and foremost, and while we're happy we've run what we have, racing's taken a back seat."
"I would say Can-Am or Fulton because I've run at each track a bunch," he said. "I even competed weekly at Can-Am for a year with the Big Block and had good success there. Honestly, I don't know so much about Canandaigua as we've struggled the last three or four weeks there just missing on the set up. Hopefully we don't for Saturday night."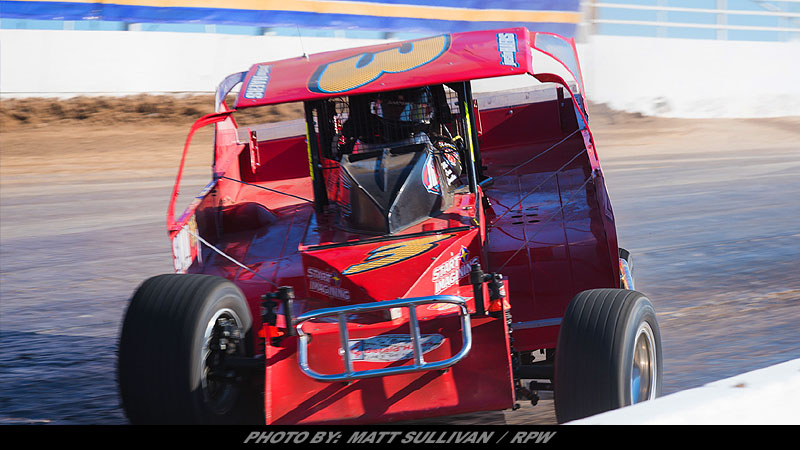 Is there a track that may give him the most trouble?
"I'd have to say probably Weedsport as I haven't been very successful there since they changed the configuration of the track," he said. "I don't know why but I just haven't had the luck. While I haven't raced at Albany-Saratoga much, when we do run there we've been good. Hell, I almost won the Big Show there in 2015, leading until about 10 to go when the water pump broke."
In the end, will make this week successful for Justin?
"First and foremost, we want to qualify for every race," he said. "That's expected of me to do that and I just want us to be competitive. I really want to be battling for top fives, but want to have a safe week and keep my cars in one piece."
Justin Haers is one of the nicest guys in the pit area. He's always willing to talk and you rarely see him without a smile on his face. You'd probably never be able to wipe it off if he was able to park his car in victory lane during one of these events and with his ability, and his equipment, that may just happen.