RPW Feature: Josh Coonradt's Looking To Beat The Best During DIRTcar's OktoberFAST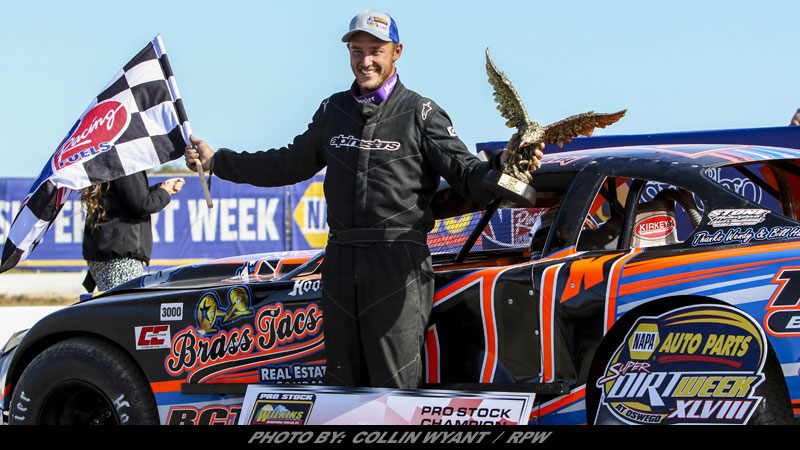 RPW Feature By: LAURIE FALLIS / RPW – BALLSTON SPA, NY – October is here and to the DIRT Racing world, that usually means one thing…Super DIRT Week, and winner of the Pro Stock Championship at Oswego Speedway last year, Josh Coonradt. was ready to shine once again at the 'Clay Palace."
Unfortunately, he won't get to, but enter a new game plan with the same goal…OktoberFAST.
In 2020, life has changed in the world of New York State dirt track racing due to COVID-19. Sadly, Super DIRT Week was cancelled.  That led to plan B which was put into action by DIRTcar officials, and what does that mean for the Ballston Spa, NY driver?  Three events at three different tracks in a span of six days to settle who will be the best of the best in the division, taking top honors when all is set and done at Weedsport Speedway on Sunday.
The three tracks the Pro Stocks will be competing at include Albany-Saratoga on Tuesday, Utica-Rome on Wednesday before concluding at Weedsport Sunday.
Coonradt was certainly excited to see these three tracks on the schedule.  Why?  You could say he has history at them all.
Let's take a look.
The first stop will be right in Josh's backyard at Albany-Saratoga. In 2020, the Malta, NY oval was the track he called home.  Josh finished second in points and racked up four checkered flags after capturing the track title in 2019.
"Its my home track and we feel we may have an advantage over the guys that do not run there on a regular basis," Coonradt said.  "It's a track that week in and week out you race against the top quality drivers of the division."
Next stop will take the #70 team to the Utica-Rome Speedway.
"Over the past two years, we've run there quite a bit," he said.  "In 2019, we finished in the runner up spot in points. This year the track didn't get many shows in but we did pick up a win.  It's a dry, slick track that's hard to pass at.  It's tight, door-to-door racing and always exciting.  Utica's another track where we could have an advantage because of experience."
The last stop will be a track that Josh's only visited a few times, but he's quick to say it's his favorite…Weedsport. Even though he's only run there twice, he's sat at the top of Victory Hill after grabbing a huge win in a Pro Stock Series event.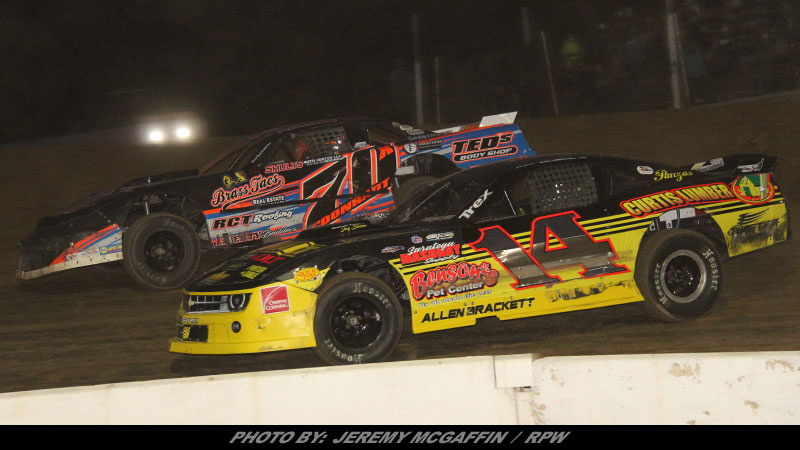 "It's just a great facility," he said.  "I love the track.  The atmosphere is amazing.  I can't wait to get back there."
How much is Josh looking forward to these events?
"It's going to be a fun series," he said.  "This is what we do.  We go racing and to know we will be racing against the best in the Pro Stocks is what it's all about.  Heavy hitters like Nick Stone, Luke Horning and Chad Jeseo are some of the best in the business.  These guys are tough competitors.  We race each other on a weekly basis and we're usually bumper to bumper at the checkers."
What eqipment will Coonradt be taking into battle?
"We're going to be running our 2008 EMS Chassis which I've run the last three years on the series," he said.  "I think starting position will be key in all of the events.  We must take care of our equipment for each race. We only have this one car…no back-up."
Josh has a great support group behind him, starting with girlfriend, Heather.  She helps in the garage and at the track.  She's Josh's rock and the team couldn't do it without their sponsors…Brass Tacs Reality, Liberty Builders, Ted's Body Shop, Schultz Auto Center, Onyx Industries, Omnitrition Be Healthy With Bees, RCT Roofing, Stone Motorsports, Elmo's Speed, Killer Crate, DE Graphics, Valve Springs, JK Concepts and of course Family support.
How has 2020 been for Coonradt?
"We did a lot of traveling this year," he said.  "Honestly, we weren't really point chasing with this crazy year.  We just wanted to race different tracks. We ran about 42 races at six different speedways and picked up victories at five of them for a total of ten on the year."
The driver was quick to point out that there's nothing more valuable then seat time.
"This could be a big advantage…experience," he said.  "Adapting to different tracks is important."
Keep your eye on the #70 Pro Stock of Josh Coonradt as he is focused on winning as many races as he can during OktoberFAST 2020.  His goal is simple…beat the best to be the best.
Can he do it again this October?