RPW Column: "If Only" For Mike Mahaney & Ronnie Johnson In OktoberFAST Opener At Albany-Saratoga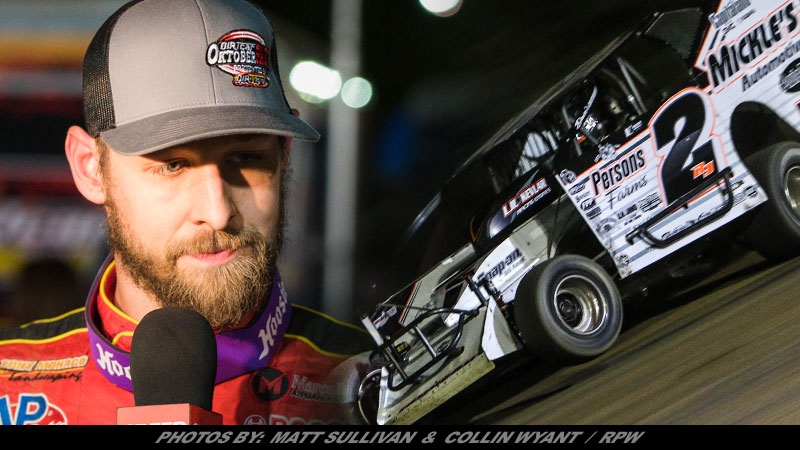 RPW Exclusive By: BOBBY CHALMERS / RPW – MALTA, NY – Could Mike Mahaney have been able to pass winner Anthony Perrego Tuesday night in the OktoberFAST opener at Albany-Saratoga if he had one more lap?
Should Ronnie Johnson have done anything different to protect his lead and come away with a win?
There's a whole lot of woulda, coulda, shoulda's that always go through your mind after the race is over. Nobody knows really, but Mahaney would have loved to have had another circuit on Tuesday night at the 'Great Race Place.'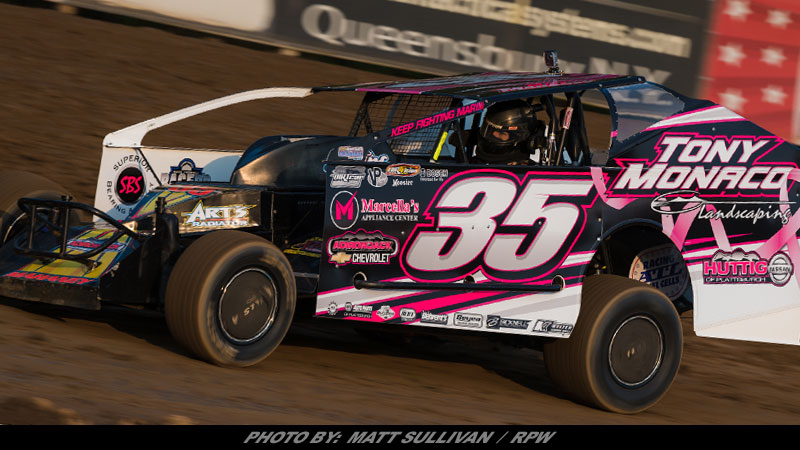 "I wish we had one more lap," Mahaney said. "Lyle Devore did an awesome job prepping this track tonight. I was impressed. I could run the very bottom all the way around or I could run the very top. It was slippery which created a lot of racing going on."
Unfortunately for Mahaney, the pre-feature draw hurt him as he had to go from the 11th starting position. One has to wonder if he would have been sitting in victory lane with a better draw.
"We made a lot of moves early, coming from 11th up to fifth," he said. "Cautions helped us at that point because I don't know if we would have gotten much more than fifth at that point."
With the track having two distinct grooves, it was a 'pick the right lane' type of situation for many drivers, and Mahaney was no different.
"It was great racing up in front," he said. "The lap counter wasn't working and the race ended before I could find a hole to get next to the leaders. I wish we had more laps but Anthony ran a very smart race to make his move with one to go. We just ran out of time."
After leading 58-1/2 of 60 laps, a third place finish for Ronnie Johnson is a tough pill to swallow.
"I'll probably lay away all night tonight thinking about it," Johnson said. "That really is a tough one to swallow…to lead the whole way and to end up third."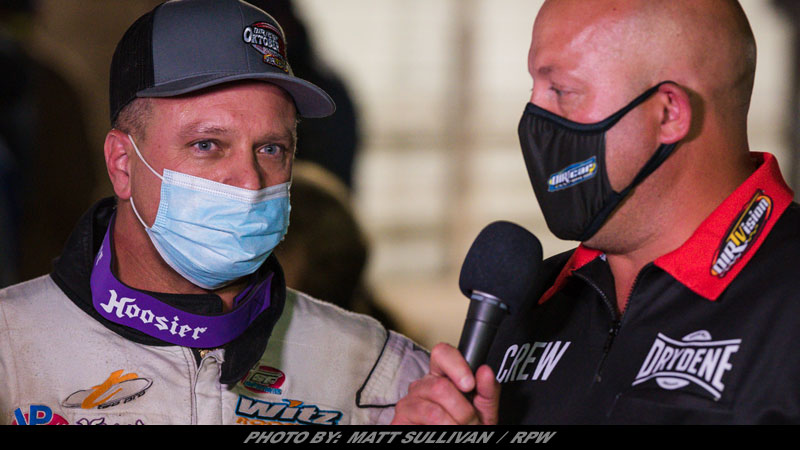 While a third place finish after being so close is heartbreaking to RJ, he knows with the caliber of drivers that were in the field, it's nothing to scoff at.
"The guys that race here (at Albany-Saratoga) and that race the (Super DIRTcar) Series are real tough competitors," he said. "You can't slack anywhere or they're going to get you and that's what happened to me tonight."
Was Tuesday night a one-race OktoberFAST entry for Johnson this week, or will fans get to see him at other tracks?
"We planned on going to Utica-Rome tomorrow (Wednesday)," he said. "We have the 358-Modified home and ready but the weather doesn't look to great so I'm not sure what'll happen with that. We didn't plan on running all six nights. We were going to run tonight and tomorrow and see where everything shook out…see what the guys wanted to do and how much help we had. The way this car ran, I'm sure you'll see us at another event."