October-Fast Frenzy Ready To Hit The Land Of Legends; Big Blocks & Sportsman Highlighted Oct. 10th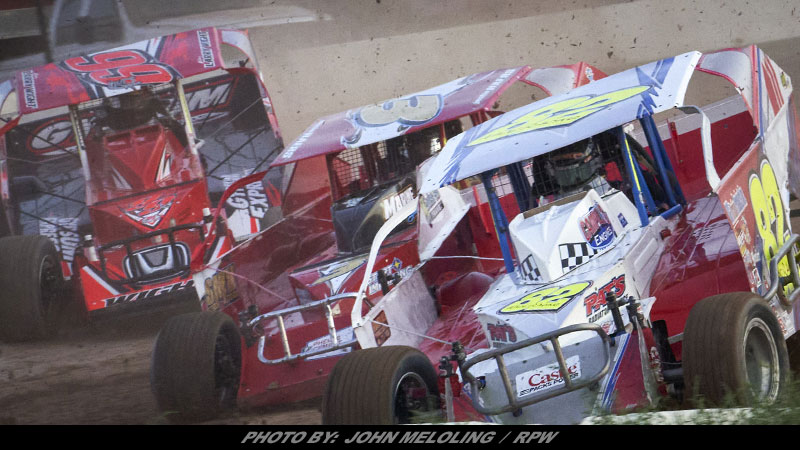 Story By: TOM SKIBINSKI / LAND OF LEGENDS RACEWAY – CANANDAIGUA, NY – After 48 consecutive years featuring the most prestigious Big-Block Modified event in the nation, the 49th edition of Super DIRT Week has officially been cancelled.
In conjunction with the demise of SDW XLIX recently announced by World Racing Group brass, the North Carolina-based sanctioning body unveiled the birth of DIRTcar OktoberFAST — a high-speed six-day extravaganza comprised of the same four Northeast divisions traditionally in competition during Super DIRT Week — scheduled to run October 6-11.
With Land Of Legends Raceway among the six core Empire State tracks showcased in six straight days of non-stop action, top racers in the Northeast will be battling for total purse and prize money in excess of $300,000. OktoberFAST '20 will be a participants-only (at this time) production due to the current COVID-19 restrictions in place although each event will be broadcast 'live' to fans around the world on DIRTVision.
Big-Block Modified and Sportsman teams will double up in Canandaigua on Oct. 10 in the final 'Saturday Spectacular' of the season. Big payouts and extended feature race distances are on tap in this autumn attraction for both open-wheel classes.
Albany-Saratoga Speedway in Malta kicks off the high-speed super series on Tue., Oct. 6, followed by a short trip to Vernon and Utica-Rome Speedway on Wednesday night.
Fulton Speedway then unlocks its gates for the third leg on Thursday while teams travel north for a Friday tripleheader at Can-Am Speedway.
Founding DIRTcar Northeast member Weedsport Speedway caps off this unmatched one-time tour on Sun., Oct. 11.